Welcome to Your Perfect Venue!
The Homestead Barn
originated from owners, Mark and Sheila Winchester's desire to design a space to celebrate life's greatest moments, both private and corporate, while serving the community through Christian ministry and fellowship.
With 6,400+ square feet of event space, The Homestead Barn is a perfect venue for any event!
The Homestead Barn property offers 93 acres of Mossy Oaks, Southern Pines, and Breathtaking Scenery.
A Photographer's Dream
Bridal Suite and Dressing Room

Restrooms

Prep Kitchen, Ice Machine Available

Farm-style Tables

Fire-pit and Outdoor Lighting

BARN:
Over 6,400 sq.ft. of venue space, yellow pine construction, stained and polished concrete flooring, AC in all side rooms; kitchen, restrooms, bridal room. Streaming internet available through our WIFI connection. Plenty of electrical outlets. Rear patio for the guys who like the outdoors.
KITCHEN: Spacious air conditioned prep kitchen, large covered drive up loading dock/door, equipped with freezer, refrig, many prep tables, storage room adjacent to kitchen, three bay commercial sink, mop station for quick clean up.
RESTROOMS:
Men's and Ladies, each with three stall plus showers. – Double vanity as well.
BRIDAL ROOM: Private restroom, double vanity, six hair/makeup stations. Mirrors, mirrors, mirrors. Locked doors for privacy and security. Secure wifi.
PROPERTY: Easy in/out access, Exit 217 off of I-10, eight minute ride from East Tallahassee area. 93 acres of natural woods, creek, southern plantation planted pines, big mossy oaks, providing many shady spots. A photographer's paradise of nature's beauty. Lots of green shrubs and spacious flowers. Large garden venue space under three big oak trees, with electric and lights. Fire pit with string lighting.
AMENITIES: 6'and12' farm tables with benches and chairs – extra tables and chair available to rent.
Ample close, but hidden parking
Large kitchen to accommodate, the pickiest of caterers.
Take a tour to discuss venue packages and pricing.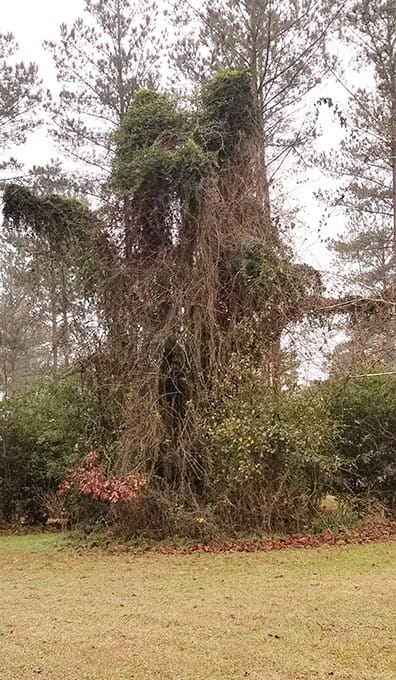 It all began in a garden. A tree was nearby… the first union, marriage, institution of mankind. There once was a field where an old oak tree stood and Sheila and I would go there on dates, back in '67. We dreamed of building a home near that tree over 52 years ago. It's now in our back yard off of Whitehouse Road in Lloyd. The tree still stands, although it's not living anymore.
Around the years 2000-2001 we started using the property for ministry to young college age men. They would spend a week-end going through a "right of passage" pointing them toward being Godly young men. In 2006, we established "Homestead Ministries, Inc." to reach men on the fringe.
We recently dreamed of a place where couples could get a good start to a journey that could last a lifetime. If you are planning a wedding, looking for a "get away" corporate meeting, church or family gathering this barn was built just for you and your event.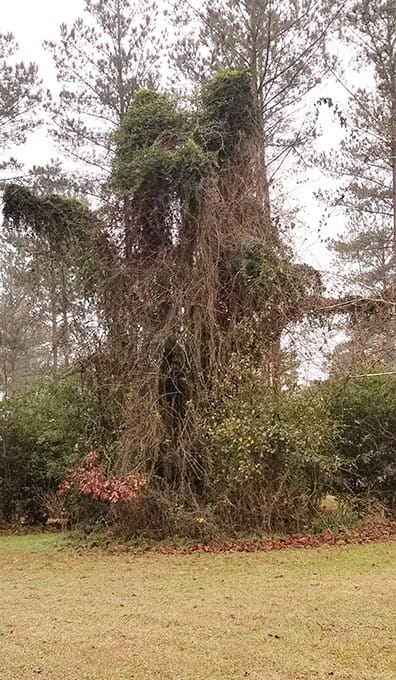 93 acres, large mossy oaks, plantation pines, golden hickory trees, wildlife to see and hear, surround the barn and make it the perfect venue.
We invite you to come view this special place we now call… The HomeStead Barn.
Come see for yourselves what God has allowed us to manage with Him and how we want to share it with you. There's more to the story, just ask and we will tell you. Whether it's ceremony, celebration or worship, we welcome you here.
DIRECTIONS:
TALLAHASSEE – take I-10 East to Exit 217 – keep right on Hwy 59, cross RR tracks, continue 1.5 miles, turn right at Whitehouse Rd, venue is less than 1/2 mile on left.
519 Whitehouse Rd.
THOMASVILLE – Head South on US Hwy19 to Monticello, Fl
Continue South toward I-10, merge West at Exit 225, continue to next Exit 217, go under I-10, cross over RR tracks, continue to Whitehouse Rd, turn right. Venue less than 1-/2 mile on the left. 519 Whitehouse Rd.
Contact Us
Send us a brief message regarding your service request, and we'll get back to you as soon as possible.